© Copyright 10th Dimension Paranormal Group-All Rights Reserved











News/Events
2015
We held our annual Kansas City Paracon conference on July 31
and August 1, 2015 at the Sugar Creek Gymnasium in Sugar
Creek, Mo. Link to our Kansas City Paracon website here.
2014
Here is the link to a radio interview we did with the "Every
Woman" radio show, KKFI 90.1 Kansas City Community Radio on
11-22-14. We had a great time discussing our group, our favorite
investigations and other paranormal topics. It's approximately
30 minutes long. "Every Woman" radio interview-10th
Dimension Paranormal Group Enjoy!
Pam Lugo and Diana Butler, KKFI 90.1 radio interview
The 10th Dimension Paranormal Group and the Sugar Creek,
Mo. Parks and Recreation Department hosted a Halloween
Ghost Hunt on Saturday, November 1, 2014 at the Sugar Creek
Gym. The night ended up being a great time for investigating;
we had all kinds of flashlight activity and EVP responses to our
inquiries.
Hector has given several interesting interviews during 2014. First
is the Kansas City Pitch paper at this website (October 2014):
KC's Swelling Paranormal Community. Then Hector also did an
interview with Fox 4 News here in Kansas City (October 2014)--
you can listen to it here. October is always a busy month for us--
especially Hector. :-)
The Cafe Verona in Independence, Mo., in conjunction with the
10th Dimension Paranormal Group, presented two public
Paranormal Investigation events in October, 2014. Cafe Verona
is located at 206 W. Lexington, Independence, MO 64050 on the
Independence Square. We had a good turnout both nights with
quite a lot of interesting activity going on those evenings. We
may be doing this event for the next several years with this
establishment. The cafe also provided with us with some
delicious appetizers that were quite appreciated after our
investigations. Try this restaurant if you haven't already!
Hector gave an interesting presentation at the Inklings' Books &
Coffee Shoppe at 1101 W Main, Blue Springs, Mo 64015 on
Friday, October 3, 2014 at 6 pm. We had a good group who
attended and they learned a lot about the paranormal and
asked a lot of questions. Thanks for the invite, Eve!
Hector Lugo and Diana Butler were interviewed by Todd Sheets
on Nightwatch Radio on September 23, 2014. Click here for the
link to their website, and from there you can listen to their
broadcast, or download the podcast to listen to later. Make sure
you find the podcast dated September 23, 2014. Awesome job
Hector and Diana!!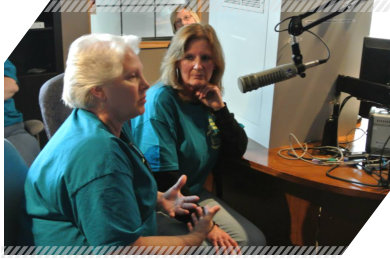 10th Dimension Paranormal Group and Ft Osage in Sibley, Mo.
held their our event "Pursuing the Paranormal," on November
9, 2013, and was it ever a success! We had 268 people attend,
and they learned a lot about the history of the fort and about
how the historical ghostly past connects to the spiritual
present. We've a lot of great feedback and a lot of fun!
Hector was a guest on the radion show: "KC Forum: Happy
Stories, Ghost Stories and Haunted Houses" on October 14,
2013 and also on Jack 105.1 FM "Jenn and the Tall Guy
Halloween Special" on October 31, 2013 (sorry no link for that).
The Kansas City team received some publicity on national TV:
Hector Lugo, the co-founder of our team, was featured on the
Biography channel (this show is now on LMN) on August 19,
2013 on "My Ghost Story-Caught On Camera," Season 3,
Episode 70 (shape shifter segment). The team investigated a
home in Kingsville, Mo. and captured some intense evidence,
which made for a great segment on this episode! You may be
able to find it online somewhere where you can watch it free,
or you can buy an instant download from Amazon.com here.
You may be able to find it on iTunes as well.
We held our annual Kansas City Paracon at the end of
July, 2014 at the Lake Lotawa Sportsman Club. We had a
number of interesting speakers and vendors, as usual.
"

Pursuing the Paranormal

,"

Fort Osage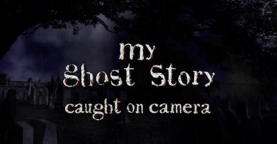 2012, 2013 and prior…
2013
Hector has also been featured on the Kansas City news
channel Fox 4 news several times: October 24, 2012, October
31, 2011 and again in August, 2013 (no URL available). On
October 31, 2013, Fox 4 did a story on the 10th Dimension
Paranormal group conducting an investigation at the home of
Linda Claas in Boonville, Mo: "Boonville Salon Plays Hosts to
Ghosts and Other Paranormal Activity: (click on link to view
the story). Linda is the lead investigator of our Boonville, Mo
branch.
Our team is available for speaking engagements, classes,
fundraisers, and conferences. We have held fundraisers at the
Kansas City Scottish Rite Temple for hearing impaired children, as
well as the Hope Fund in Lee's Summit, Mo, to help people who have
experienced disaster in their lives. We have spoken at the MUFON
Conference in Independence, Mo. and the Metropolitan Community
College Blue River Technology campus, as well as other locations.

My Ghost Story Caught on Camera